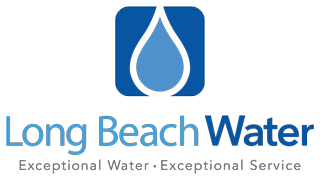 MEDIA RELEASE
Tuesday, May 10, 2016
Contact  Kaylee Weatherly
phone     (562) 570-2314
email       kaylee.weatherly@lbwater.org
LONG BEACH BOARD OF WATER COMMISSIONERS COMMENDS GOVERNOR BROWN'S EXECUTIVE ORDER TO MAKE CONSERVATION A CALIFORNIA WAY OF LIFE
LONG BEACH, CA – The Long Beach Board of Water Commissioners commends Governor Brown for his leadership in encouraging long-term water conservation through his Executive Order B-37-16 released yesterday.
"Governor Brown continues to guide the state's water supply responsibly by directing actions aimed at using water wisely, reducing water waste, and improving water use efficiency; all of which are consistent with the Long Beach Water Department's Water Conservation and Water Supply Shortage Plan," said Frank Martinez, President of the Board of Water Commissioners. "We need to make conservation a permanent way of life in Long Beach, as well as throughout the state."
"I congratulate the good work of Long Beach customers who continue to lead in conservation. Last summer, residents averaged 65 gallons per capita per day. That's compared to the state's average of 147 gallons per capita per day during the same summer months," said Mayor Robert Garcia. "Conservation benefits all of us in the state and needs to be our new normal."
Long Beach Water is the standard in water conservation and environmental stewardship.
###