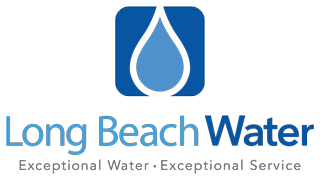 MEDIA RELEASE
Friday, July 01, 2016
Contact  Kaylee Weatherly
phone     (562) 570-2314
email      kaylee.weatherly@lbwater.org
CELEBRATE A GREAT LONG BEACH PASTIME THIS PATRIOTIC WEEKEND WITH THE CONSERVIN' MERVYN VIDEOGAME
Join Conservin' Mervyn on the Mission to Save Water  
 LONG BEACH, CA – Long Beach Water Department launched a new videogame today that spotlights Long Beach's favorite water-saving hero, Conservin' Mervyn. Conservin' Mervyn is transformed into a retro, 8-bit pixel character in this videogame that is educational and fun for the whole family. The familiar water drop mascot is on a mission to be water efficient with three exciting and educational levels in the game that features different water-saving behaviors to save drops.
"Come play with me and help me complete all the levels of my mission to be water efficient indoors and out," said Conservin' Mervyn. "I need all the Long Beach water heroes to help me save as many drops as possible!"
The videogame is playable via desktop, mobile or tablet. Visit www.lbwater.org/game to play and go to www.missionh2olb.com to join the mission and find more easy ways to save water, indoors and outdoors.
###